On October 15th, the 6-day "China Sports Lottery Cup" 2021 National Children`s Table Tennis Championships (Final) ended at the South National Sports Training Base in Lingshui, Hainan.
The Tinsue provided Olympic-grade rubber floor for this event – Wing 500.
Wings 500 arrived at the court.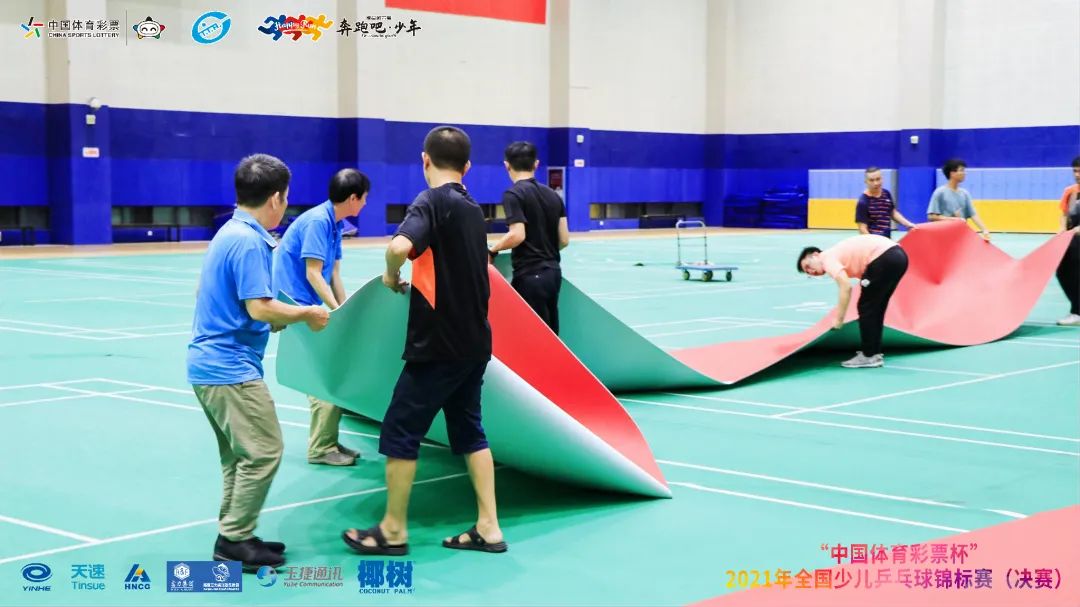 Paved.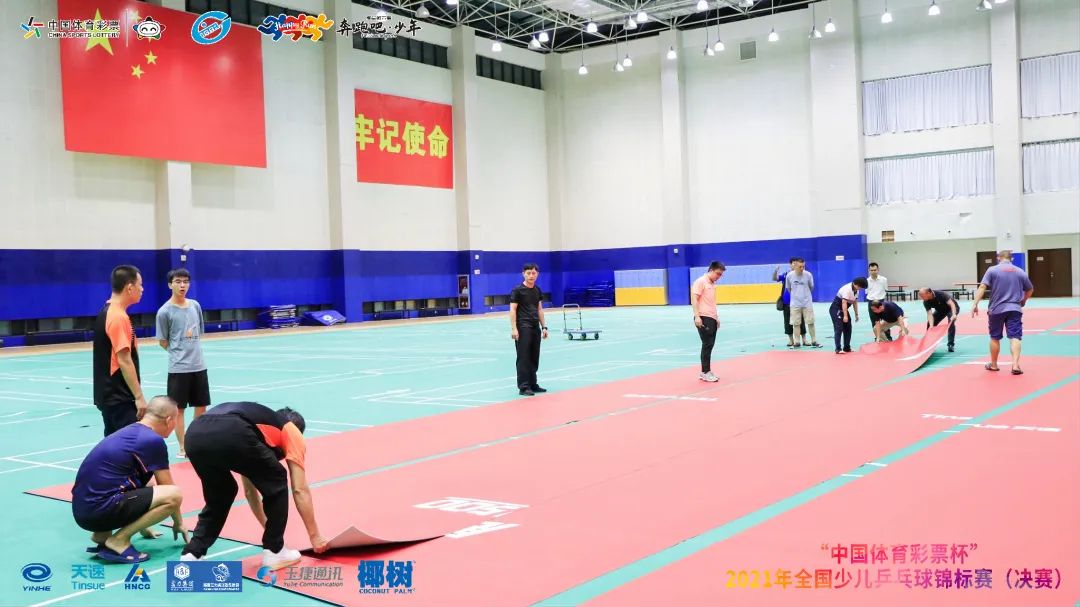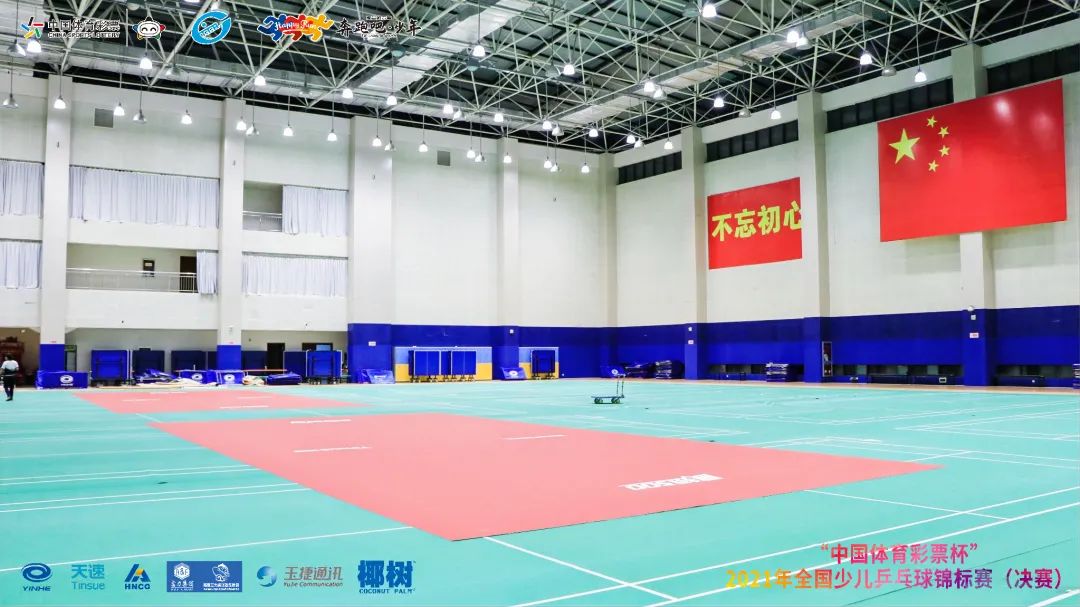 Completed.

This event included 4 items: men`s team, women`s team, men`s singles and women`s singles, which were divided into
Group A (10-11 years old) and Group B (9 years old (inclusive) and below).
The athletes in this competition even were the best in their age group and they won in the preliminaries of 2021 National
Children`s Table Tennis Championships at Guangxi Pingguo Station, Hubei Yichang Station, Liaoning Anshan Station and Anhui Suzhou Station.
The team and singles competitions were divided into two stages, the first stage was the group round-robin, and the second stage
was the knockout match.
The team competition adopted the new Swaythlin Cup competition method, with a 3 of 5 games system for winner. The group stage of the
singles match adopted a 3 of 5 games system for the winner,and the knockout match adopted a 4 of 7 games system for the winner. The
competition was hold to choose the forces for the national table tennis team.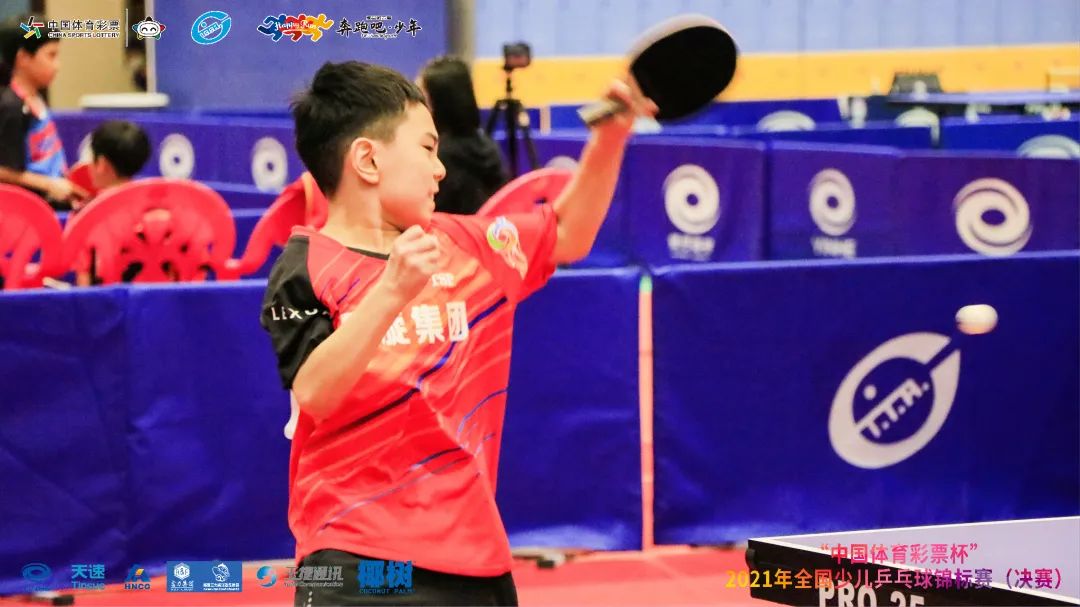 As the highest level of children`s table tennis competition in China, this competition was a big representation and competition of China`s table tennis reserve forces,
with outstanding characteristics of high competition level, high organizational unit, high competition level, and high player level.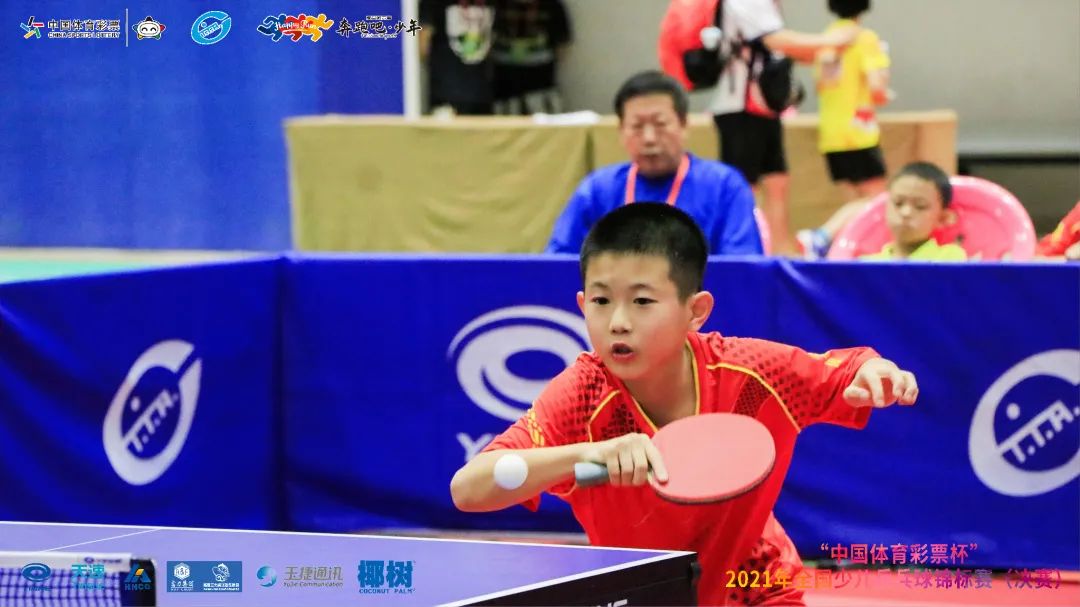 On the competition courts, although the table tennis players were young, they displayed their superb technical level, smashing the ball,
looping the ball, pulling the ball... they played well. All players worked hard and gained a lot.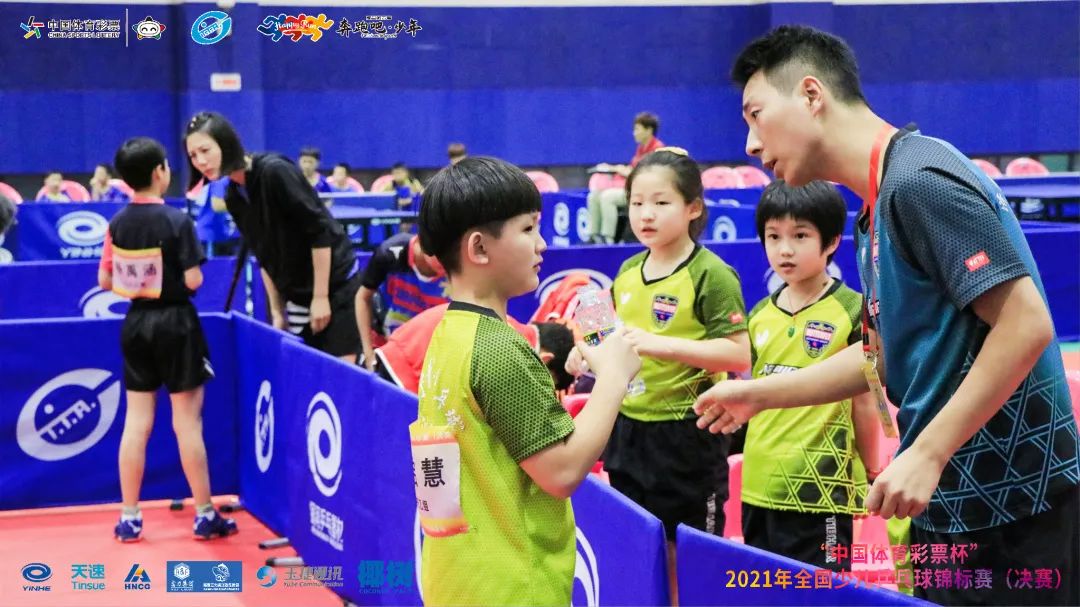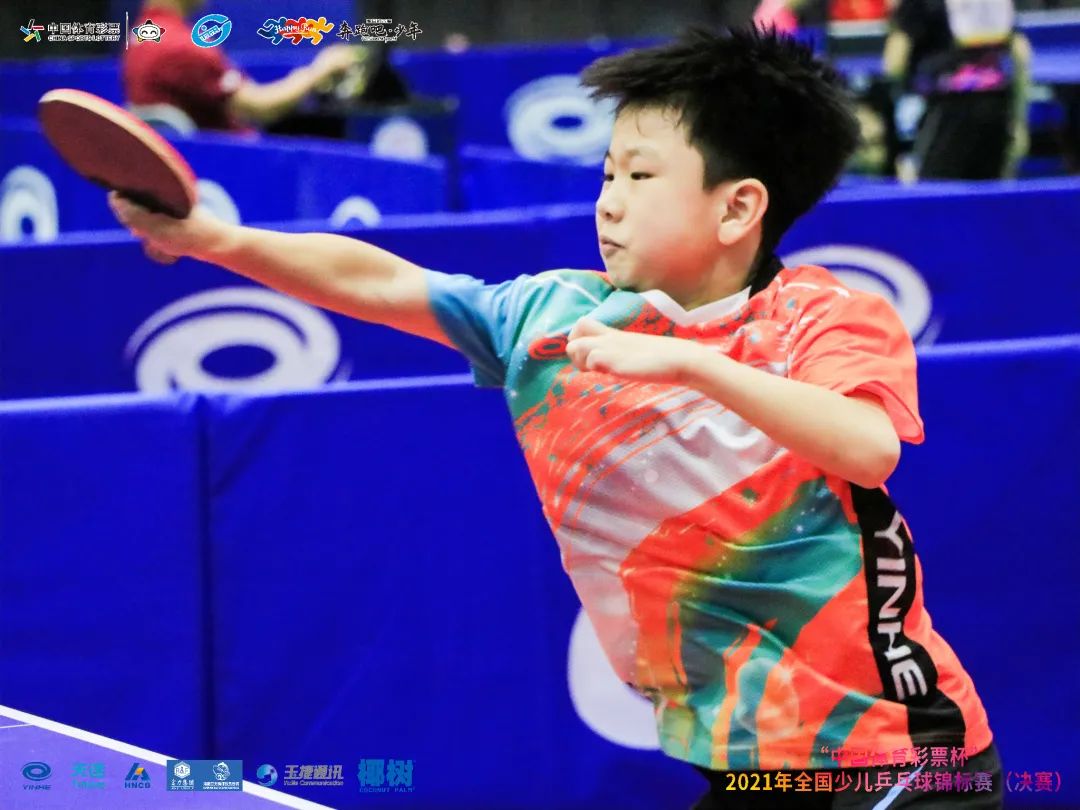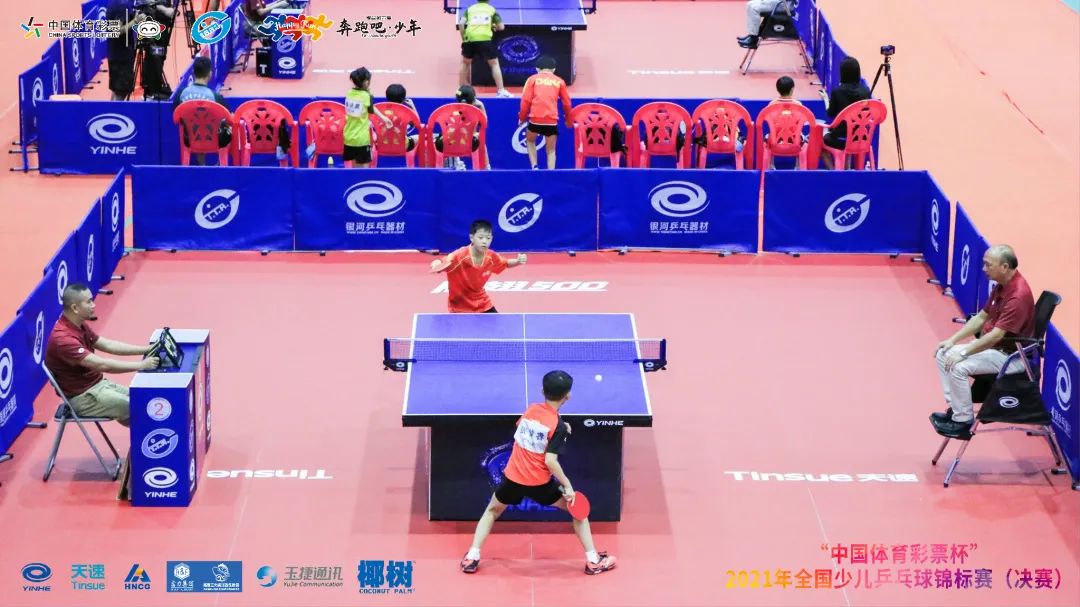 Group A men`s singles results:
Champion: Hua Lei (Beijing Team 1)
Runner-up: Zhao Chenze (Shandong Luneng Team 2)
Second runner-up: Yu Haiyang (Shandong Luneng Team 1)
Group B men`s singles results:
Champion: Xu Minghao (Beijing Team)
Runner-up: Zhou Kaien (Dalian Sports Development Center Team)
Second runner-up: Jin Yuchen (Shandong Luneng Team 1)
Group A women`s singles results:
Champion: Jiang Yiyi (Shandong Yuguan Team)
Runner-up: Deng Shuxin (Henan Team)
Second runner-up: Guo Jiahui (Xili Primary School Team, Nanshan District, Shenzhen City)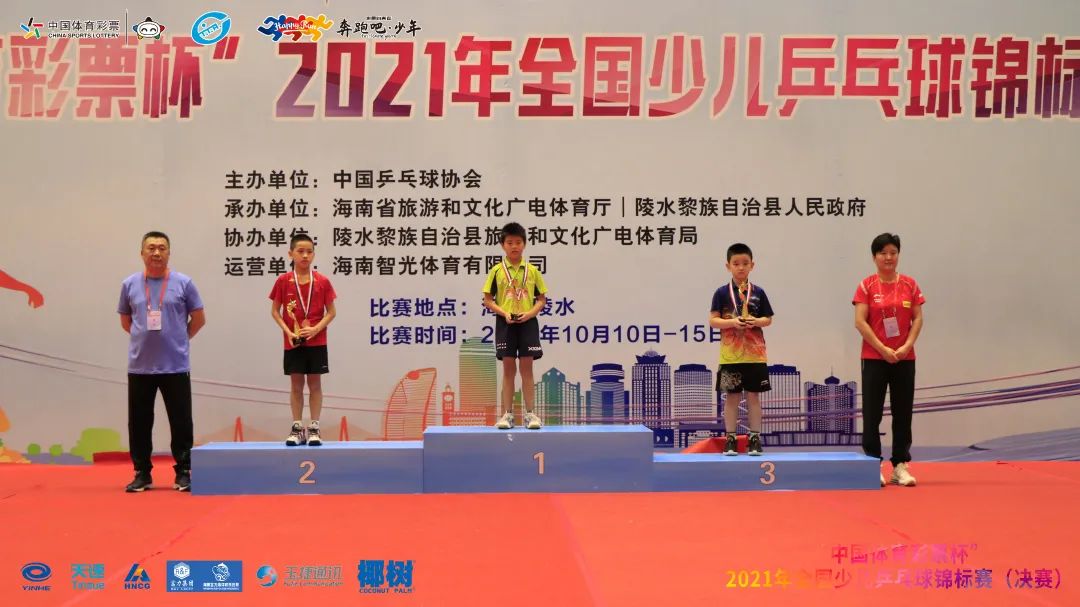 Group B women`s singles results:
Champion: Zhu Qihui (Jining Youth Table Tennis Training Base Team)
Runner-up: Yang Yuhan (Jiangsu Changqi Yaping Team)
Second runner-up: Jin Tonghe (Jiangsu Changqi Yaping Team)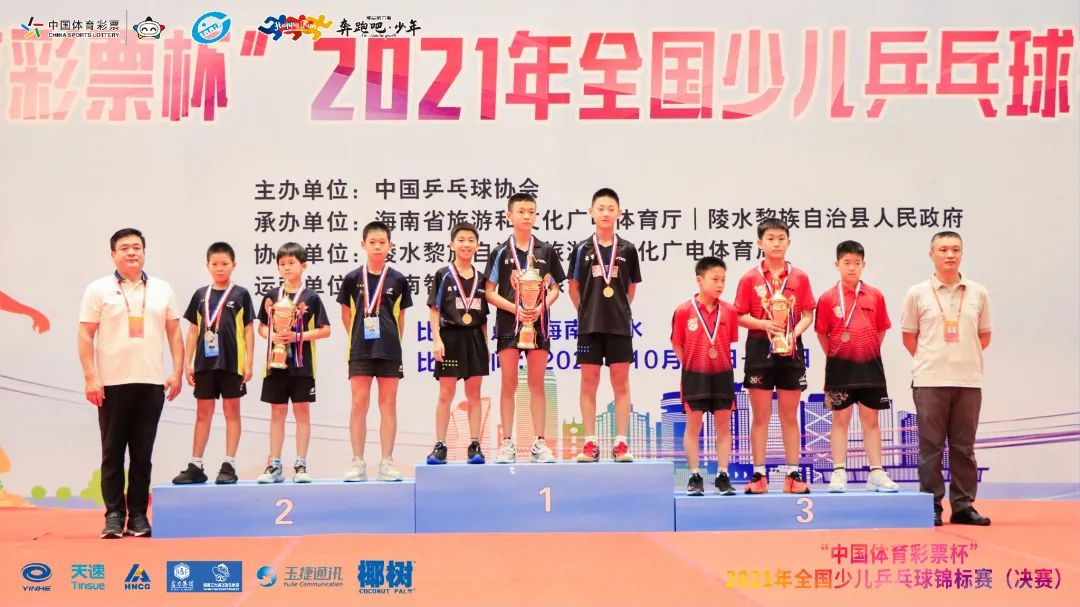 Group A men`s team results:
Champion: Beijing Team 1(Hua Lei, Yu Junjie, He Zhuohang)
Runner-up: China Table Tennis Academy Team(Zhou Guanhong, Zhang Yihan, Shi Yihong)
Second runner-up: Shandong Luneng Team 2(Yu Haiyang, Ma Guoxiang, Guo Haoyu, Lv Zhizhong)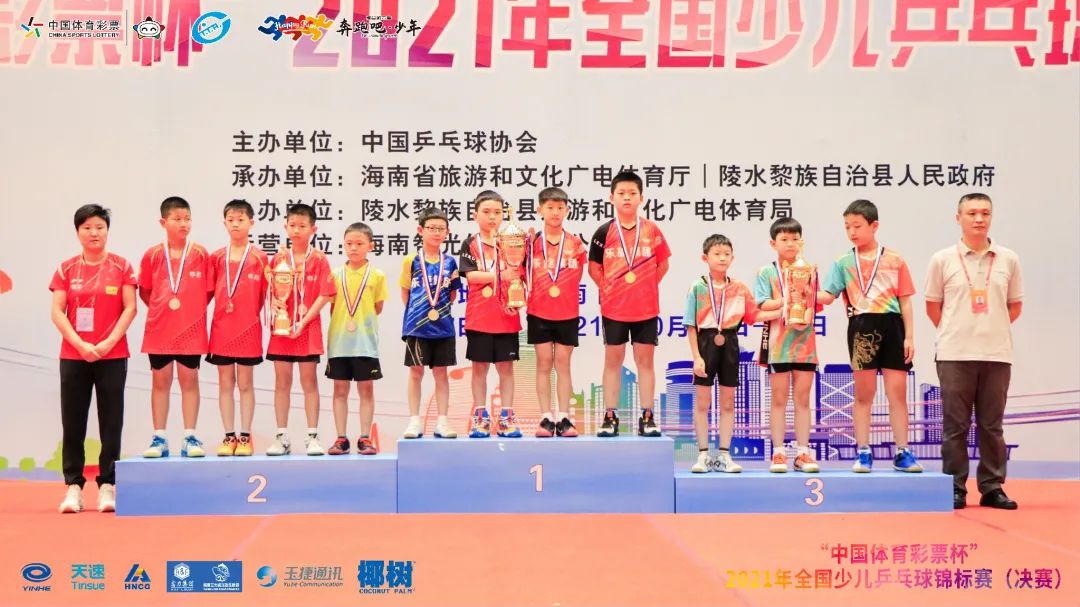 Group B men`s team results:
Champion: Lexuan Sports Group Team(Li Shangjun, Li Mingxu, Zhang zhuorei, Liu Chenqi)
Runner-up: Handan Youth Amateur Sports School Team(Fan Longxiang, song Longyue, yuan Chenhe, Feng Boyi)
Second runner-up: Zhengzhou Team (He Xuanyi, Wu Shaoen, Tian Yuqi, Wen Chenhao )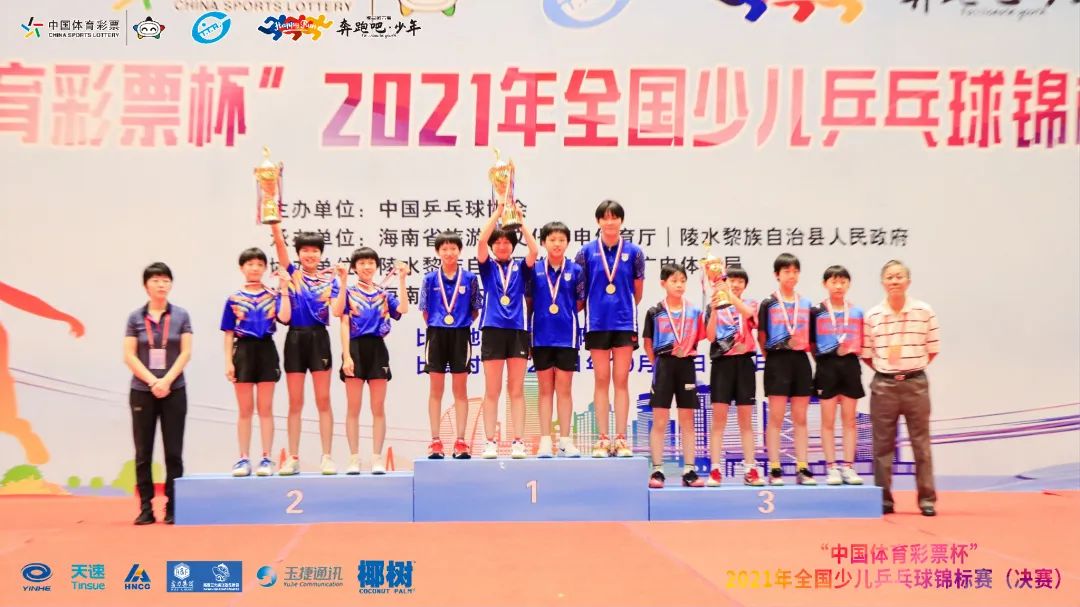 Group A women`s team results:
Champion: Shandong Luneng Team(Cui Jiaqi, Xue Shuqing, shaoqinyi, Zhou Qizhong)
Runner-up: Jiangsu Team 1(Zhao Wangqi, Zhou Yuhan, Ding Yingying)
Second runner-up: Hebei Team(Xu Mengjie, Meng Xiangyuan, Zheng Sitong, Ding Yiyang)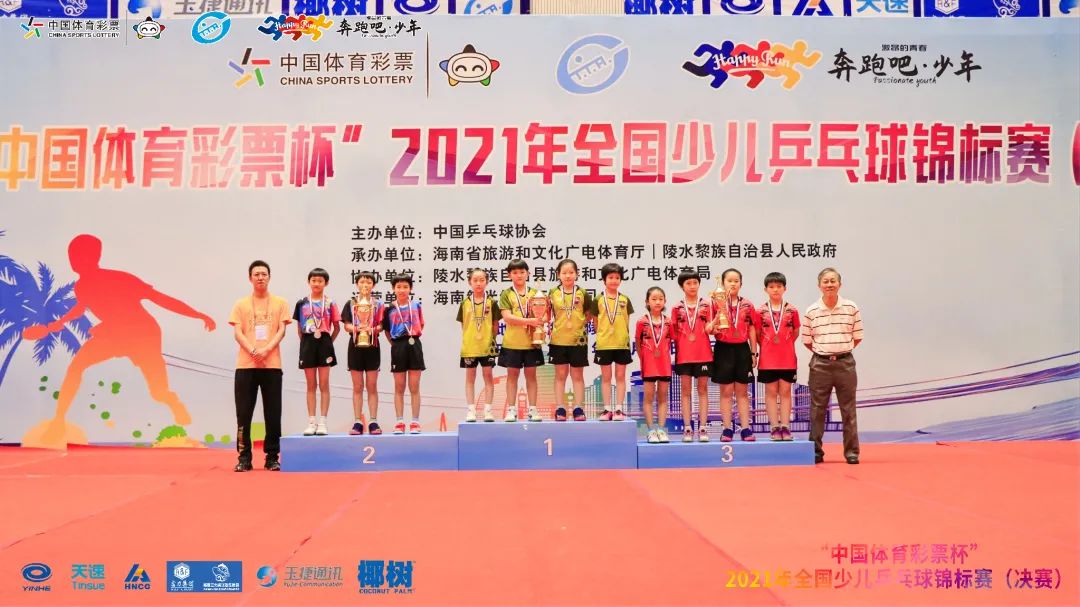 Group B women`s team results:
Champion: Jining Youth Table Tennis Training Base Team(Zhu Qihui, Zhang Yawen, Wang Yanyi, Zhang Shichen)
Runner-up: Jiangsu Changqi Yaping Team(Yang Yuhan, Jin Tonghe, Liu Zewen)
Second runner-up: Jining Hengrui Table Tennis Club Team(fan Yiran, Zhang Yilin, Yang Zimo, sun Yixuan)